SIMPLE, HEALTHY & TASTY DISHES
Nota! Please let us know if you are allergic to certain foods. Thank you in advance. For images please visit our gallery
Bánh Mì // Vietnamese Baguettes
freshly baked, warm & crispy Vietnamese baguettes served with cucumber, pickled carrots, coriander, chili, mayo dressing & homemade sauce / soy
crispy and popular Vietnamese appetizers and snacks.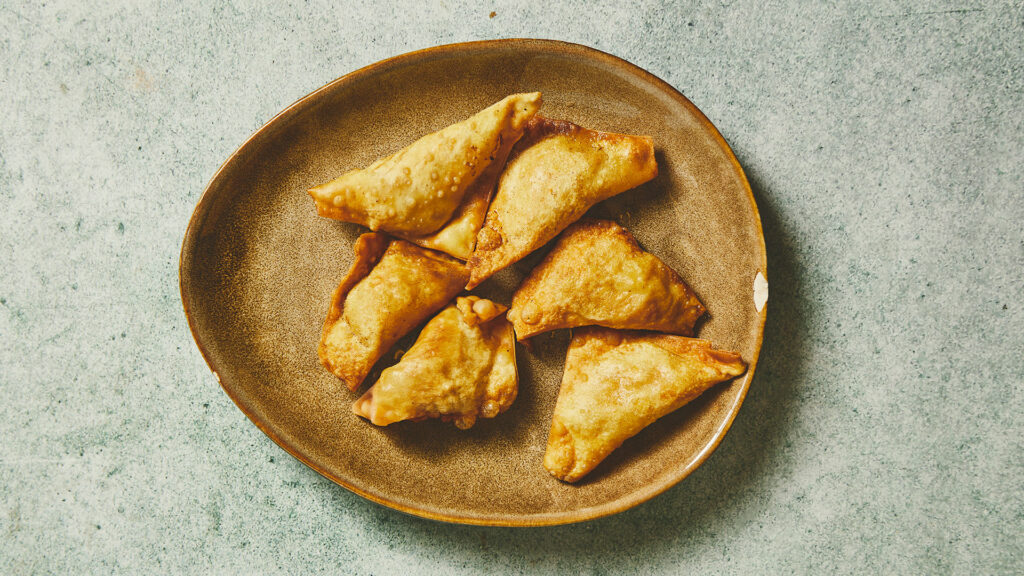 4A. HOÀNH THÁNH CHIÊN / FRIED WONTONS (6 PCS.)

60,-

crispy homemade wonton dumplings with chicken filling. served with sweet chilli sauce.
4B. BÁNH PHÔNG TÔM / SHRIMP CHIPS (1 BAG)

20,-

light crispy shrimp chips made of pounded shrimp, tapioca flour and egg whites
healthy & fresh summer rolls rolled with lolo bionda salad, purple scallion, cucumber, pickled carrots, cilantro, mint & homemade hoisin sauce, fish sauce or soy
fresh rice noodle salad served with iceberg lettuce, cucumber, pickled carrots, coriander, mint, fresh chili, roasted peanuts, roasted onions & homemade fish sauce / soy
classic Vietnamese noodle soup (made on beef bone broth) with either flank steak or chicken, served with rice noodles, bean sprouts, mint, coriander, Thai basil, lime, spring onion, fresh Chili, sriracha (chili sauce) & hoisin sauce
we serve cold and refreshing drinks from breweries, freshly brewed Vietnamese coffee / iced coffee and homemade lemonade and jasmine iced tea
13. CA PHE PHIN / VIETNAMESE COFFEE

40,-

hot filtered Vietnamese coffee brewed on roasted coffee beans with condensed milk
VARIOUS BEVERAGES (33 – 50CL)

fra 15,-

choose between pellegrino, rynkeby soft drink, spring water, Danish water, cola, pepsi, fanta, faxe kondi, ice tea, etc.
warm Vietnamese bao buns served with cucumber, pickled carrots, coriander, roasted onions, chili & homemade sauce / soy